About MBR Enterprises
Why Choose MBR Enterprises?
Unmatched Expertise: With years of experience in the medical billing industry, MBR Enterprises boasts a team of expert billers and coders who possess in-depth knowledge of complex billing codes, insurance regulations, and compliance requirements.
Tailored Solutions: We understand that each healthcare practice is unique, and we pride ourselves on offering customized solutions that align with your specific needs, whether you run a small clinic or a large hospital.
Maximize Revenue:
Our strategic approach to billing and denial management ensures you receive accurate and timely reimbursements, ultimately maximizing your practice's revenue potential.
Cost-Effective Services:
Outsourcing your medical billing to MBR Enterprises can lead to significant cost savings. You can avoid the expense of billing software and in-house staff, as our services offer exceptional value for your investment.
Efficient Claim Processing:
Our streamlined processes and advanced technology enable us to process claims swiftly and efficiently, reducing reimbursement delays and improving your cash flow.
Dedicated Customer Support:
We take pride in our commitment to customer satisfaction. Our friendly and knowledgeable support team is always available to address your queries and provide personalized assistance.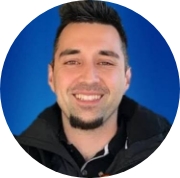 John Butora
Chief Executive Officer
John has been working extensively with the medical revenue cycle since 2014. He has worked for a variety of healthcare practices and hospitals in order to minimize denials, maximize their reimbursement, generate additional revenue, and improve the workflow for their offices and business departments. He worked as the Director of Business Development for a medical billing company and personally managed 10+ healthcare practices while also co-managing other accounts. He was able to help multiple practices from credentialing to positive cashflow and revenue. Prior to this, he worked as a Charge Audit Analyst at Beverly Hospital improving the billing, coding, and collections for the business office and medical records department in addition to keeping the CDM current. His knowledge and expertise help us to connect with our clients and open the door for success.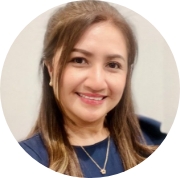 Jenny Braganza
Chief Operations Officer
Jenny has over 14 years in the credentialing and medical billing field. She is a Certified Professional Coder with American Academy of Professional Coders (AAPC). Jenny has worked in Oncology, Hematology, Nephrology, and Internal Medicine. She is proficient in insurance Eligibility and Benefits and has a full understanding in the HMO and Managed Care industry. Her ability to manage staff, work with clients and run the day-to-day operations, gives us the advantage we need to successfully run MBR Enterprises.
Our Medical Billing Team
Our dedicated team will provide you with the highest quality of medical billing services. Reducing claim errors, decreasing turnaround time on payments, increasing reimbursement of claims and making sure you are completely satisfied is our mission. We will enable you to focus on patient care by devoting ourselves to your billing.